Job Hunters and Career Changers Seek Flexibility in 2022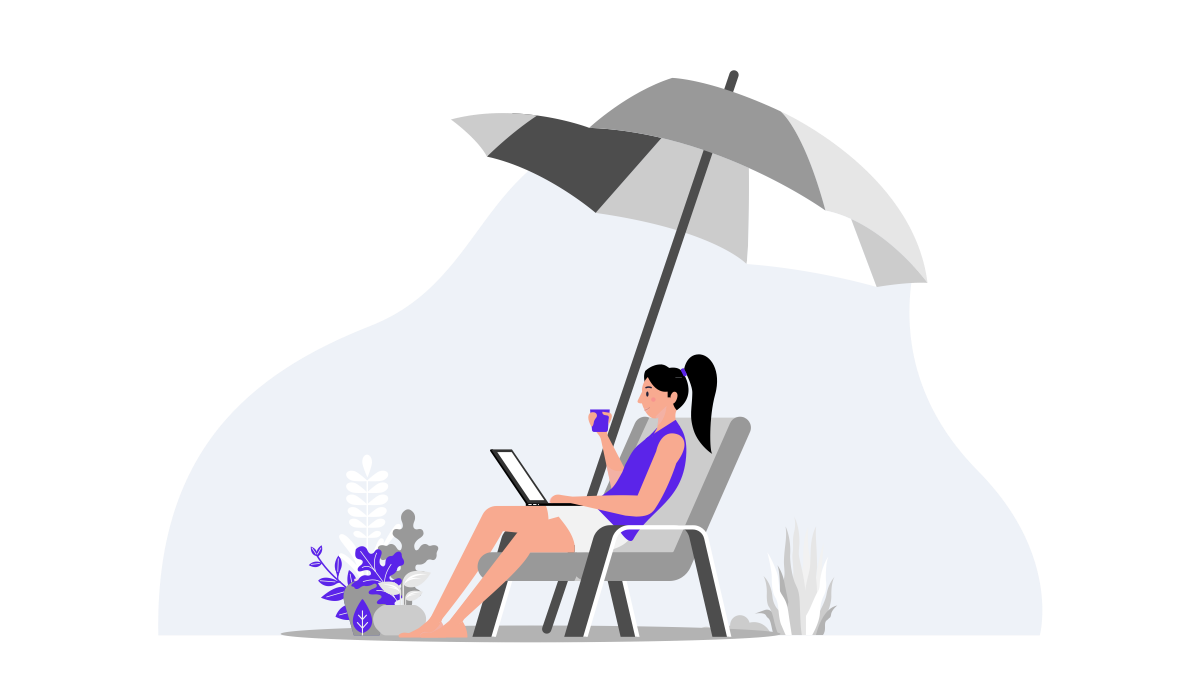 Coming out of 2021, business owners and workers have learned that flexibility is vital to economic success. After two years on a business terrain that is constantly shifting and evolving, workers and managers alike have come to expect surprises, and have had to adjust and adapt. Going into 2022, flexibility will be even more important as many office workers have become accustomed to the benefits of remote and hybrid work and continue to seek even more flexible working schedules that integrate with their lifestyles in more positive and productive ways than before. Many companies' current challenges with hiring and retention underscore the need of employers to recognize the high value workers are placing on flexibility, with both their time and their location.
Flexible Hours
After two years of remote-heavy working, office employees have come to recognize very acutely which hours of the day they are most productive. While some workers prefer working days that start and end earlier than the traditional 9-to-5 routine, others prefer to begin and end later or to combine the two options based on lifestyle demands and scheduling preferences that might vary from week to week. Employees with children often prefer to sync their workday with the school day, taking a one- or two-hour break mid-afternoon to pick up a child or attend an after-school activity before returning to finish work. Other workers are finding that they can maintain their productivity working fewer, longer days each week, leaving them with longer weekends to enjoy.
While the scheduling preferences may vary from person to person, the general preference for flexible working hours is virtually universal. According to a recent Future Forum Pulse survey of over 10,000 workers and managers from various countries, 95% of the workers surveyed indicated a preference for flexible working hours.
A business that can offer some flexibility in the scheduled working hours will have a wider pool of talent to draw from and will have a recruiting edge over competitors that do not offer the same flexibility.
Flexible Locations
The hybrid office model is frequently identified as becoming the new normal. The pandemic that ushered in a two-year era of remote work has shown no signs of abating, and has, in fact, suggested that continual ebb and flow in case count is most likely to become the established norm for a while. Many companies had to postpone the deadlines for calling workers back to the office in 2021, and some have since made remote working options permanent for those employees whose jobs allow it. In light of the difficulty companies are facing filling job openings right now, offering location flexibility is one of the best ways to entice prospective employees.
If a company can offer a position that is entirely remote, the available applicant pool will go from local to national (or global). It will also help attract candidates for whom remote work is a must-have. Not all jobs can be done entirely remotely, though, so offering some workplace flexibility is better than not offering any, and may even be more desirable to certain applicants who prefer to work in-person some days and at home other days. According to the survey, 78% of surveyed workers indicated that workplace flexibility was a top priority.
Positive Outcomes from Offering Flexibility in Hours and/or Location:
A larger and more diverse pool of talent from which to hire
Higher retention rates among workers who feel satisfied with the hybrid arrangement
Increased productivity due to better time management
Reduced overhead costs (due to less spending on office space and utilities with smaller in-person staff and/or compressed workweeks)
Reduced travel expenses (due to greater reliance on virtual conferences for employees, and less time spent commuting each day)
Less absenteeism due to illness or weather (due to workers' ability to make the adjustments they need)
Improved work/life balance for employees