Home Service Business Ideas for Talented Solopreneurs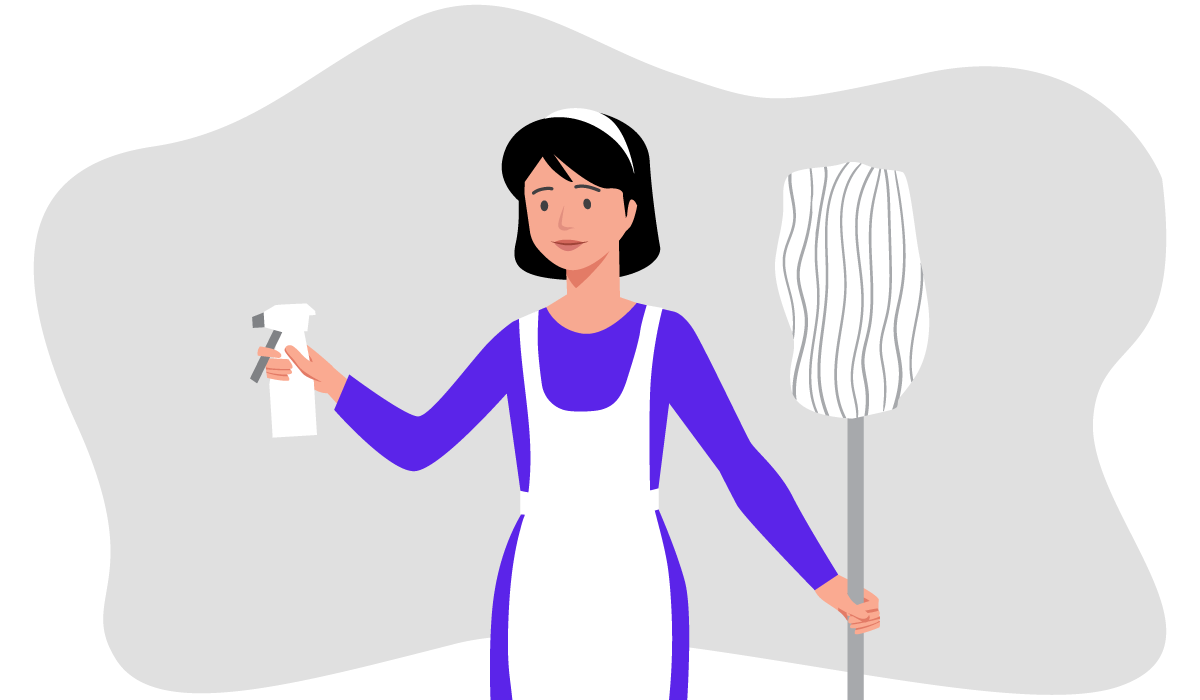 Over 40 million American adults are estimated to be working independently in solo businesses as freelancers, contractors, consultants, and part-time service providers. A lot of these solo workers were prompted to start their own businesses before or during the "great resignation," while others have adopted solo ventures on the side as a way to generate part-time income and stay active in something they enjoy. Some of the newer solo ventures cropping up now involve services that are offered to clients in their homes. While these types of ventures can sometimes require substantial start-up capital, they can end up becoming very profitable if the right management and marketing tools are in place.
Those considering a solo or small service business, either as a full-time job or as a side hustle, need skills in their chosen field as well as general business skills in order to make their venture successful. Ideally, successful solopreneurs possess strong skills in:
· Communication
· Problem solving
· Adaptability
· Marketing
· Financial management
People looking to start home service businesses should conduct research and familiarize themselves with local and state licensing and insurance requirements in order to stay legally compliant.
Business ideas for residential consumer services
House cleaning
House cleaning is a popular consumer service business to start for a few reasons. For one, the demand is always there. House cleaners are hired by people in a variety of demographics: busy full-time professionals who don't have time to clean, parents with young children whose rooms and carpet need consistent cleaning, and people who want the occasional help to prepare their homes before hosting a big event, holiday, or party. Starting a house cleaning business often requires a smaller initial investment than a lot of other service professions and allows you to scale up as you attain more clients.
Landscaping/lawn care
Budding solopreneurs who live in an area that is seeing rapid growth in home building, as many areas are, will find that landscaping and lawn care providers remain in high demand. For people who enjoy landscaping and working outside, a lawn care/landscaping business can be a profitable one. One of the biggest budgetary considerations is the heavy, expensive equipment that is required, so it's always best to conduct research into the pros, cons, and costs of buying equipment versus renting. Like other solo service ventures, starting small with only the basic equipment allows you to control costs in the beginning and then invest more as you gain more clients and develop a steady cash flow.
Home decorating
A home decorating business can be a profitable venture for a creative, artistic person with a good eye for details. Successful home decorators must stay up-to-date on decorating and furnishing trends because their clients will expect it. Home decorating does not necessarily require a large initial investment in supplies but it may require a bigger budget for marketing, as people typically need visuals of completed work before they will hire a decorator. Offering some redecorating to friends for free—and then having them share pics and give reviews and referrals—is a good way to create a showcase of your style and talent in order to get started in your new business. Building relationships with local furniture and home design stores may help you acquire discounts on certain items and provide some product samples to share with clients.
Catering
If you love to cook and want to try it professionally, catering parties and events at client homes can be a lucrative business. As with home decorating, off-site caterers often need word-of-mouth marketing to get a solid start. Catering a few events for some family and friends will give you access to various audiences to sample your cuisine. People often hire caterers based on recommendations, so getting your name out there—with actual demonstration of your culinary talent—is the best way to build from one event to the next. Primary budget considerations include locating an appropriate rental space or making the legally-required upgrades and additions to your own kitchen, if permitted, including proper equipment to prepare and store food, ovens and refrigeration systems to accommodate large quantities, and transportation that can deliver food and equipment safely and efficiently. You also need to know the regulations in your city and state regarding food preparation so that you are compliant with all health department licenses and requirements.
Success in a solo business requires good planning, particularly if your work site is other people's homes. Early research into the prospective market for the consumer service and the start-up costs required—as well as a thorough understanding of the permits, licenses, taxes, and types of insurance that are required—greatly improve the chances for success. Good marketing is essential to attaining clients; taking advantage of all the free and low-cost marketing and advertising opportunities around can conserve cash in the beginning while still getting the business name out locally. Financial management tools for small businesses can automate the essential accounting tasks, pay bills, track payments, and keep the books organized and streamlined for optimal cash flow and growth.