Entrepreneurs in 2022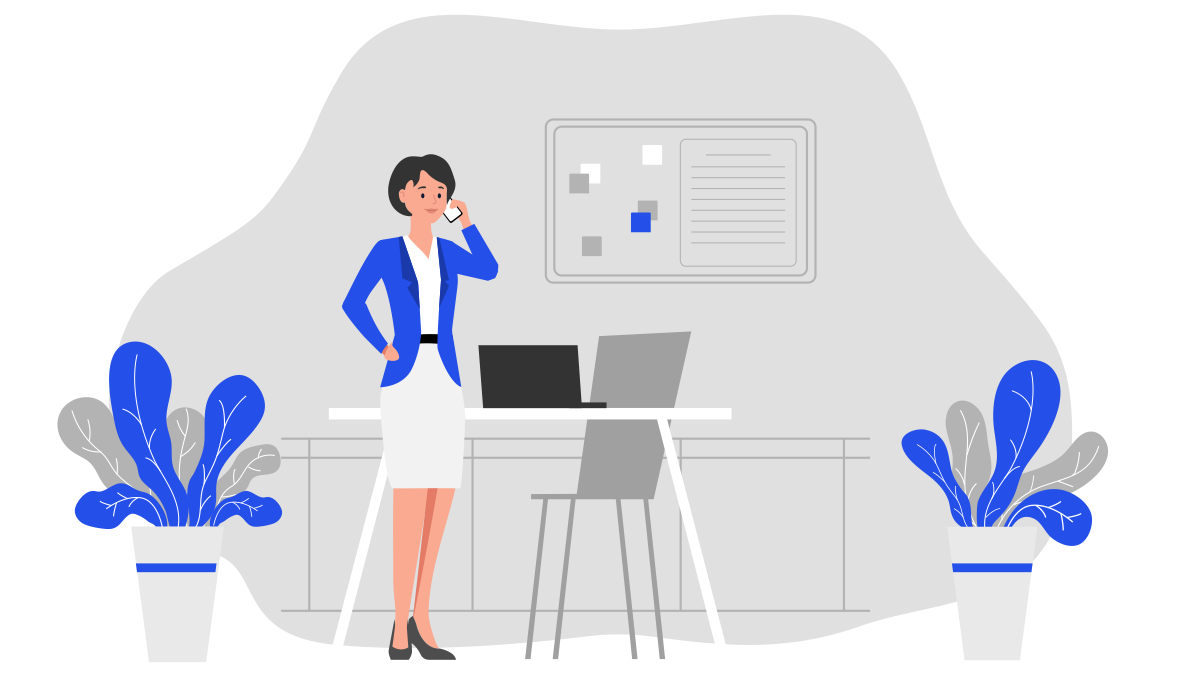 A record number of new businesses have launched this past year, largely in response to the giant economic shifts brought about during the pandemic. We have been hearing for months about the Great Resignation, a term for the widespread trend of workers quitting jobs in pursuit of new companies and new careers. Many of those workers, however, opt to try self-employment—either as solopreneurs or entrepreneurs.
The number of workers who left their jobs this past year in order to go into business for themselves reached its highest point in recent history. Lessons learned over the last two years about working and living preferences have compelled many would-be entrepreneurs to take the leap. If you have a brilliant product idea or an interest you are passionate about and would like to turn into a career, 2022 could be the time for you to try it out on the market.
You could be a successful entrepreneur if…
While there is not one absolute personality profile for the successful entrepreneur, there are character traits that many successful business owners possess. You may be the kind of person who should go into business for yourself if you share these traits:
You are a good leader
When you own your own business, all eyes are on you. From employees to suppliers to clients, you are the go-to person for guidance and trouble-shooting. Successful entrepreneurs tend to be comfortable in leadership roles and come to their new business endeavor with proven leadership experience.
You are a good listener
If you are planning to employ others, creating a team whose members work productively together requires good communication. Employees need to feel listened to and respected if you want to retain them. If you are a solopreneur with no employees to manage, you still need to communicate with your clients and customers and make them feel heard and respected as well.
You are driven
Working for yourself can sometimes feel isolating. Successful entrepreneurs are people who are innately self-motivated and ambitious. Though they often take inspiration and mentoring from other people with proven success in the field, they do not need to rely heavily upon incentives and approval from others. And they are not easily discouraged.
You are a learner
No matter how much expertise you have in a given field, owning and operating a business by yourself involves a learning curve. Not only must you stay on top of the changes in your field and developments in your product line, but you must also adapt yourself to day-to-day operating tasks while learning the various technologies that small businesses rely upon for handling the many administrative and financial responsibilities that business entails.
You're ready to launch your business if…
With so many new companies forming over the last couple years, the idea of embarking on your own solo endeavor can feel, at once, inspiring and intimidating. Many workers have resigned from their companies to start their own, so there is a record of success there, but it takes countless hours of hard work to succeed in the long run; it may be difficult to determine how well your business can compete in a tenuous economic environment already so crowded by new businesses. Having an innovative idea is paramount, but a great idea alone will not hold up as a business plan. Preparation is vitally important so that you can get a federal tax ID and register your new business with your state, if needed. You may be ready to move forward on your brilliant business idea when you have a few things in place.
You have a business plan
Develop a plan that details the goals of your business and your strategy for achieving them. Include descriptions of your products and services, the target market, consumer demand, market competition, your projected budget, marketing strategies, and a timeline for meeting certain goals. Good business plans can help a young business stay organized and acquire funding.
You have a location
The location you choose for your business should be researched in advance. If you plan to lease office or commercial space, you need to take into account the area best suited to reach your target audience, as well as the competition in that area. You must also take into account rent and utility costs as well as the affiliated taxes and permit fees. If you plan to work from home, you'll need a designated office space that is properly equipped and does not have a lot of distractions.
You have funding
Unless you are able to entirely self-fund your new enterprise, you'll need to find a source for funding. You might try attracting investors if you don't mind giving up some equity (and control) of your business. Many entrepreneurs apply for a small business loan through a bank or credit union. The financial projections and budget outlined in your business plan can give you a good sense of how much you'll need to borrow.