Gen Z Enters Entrepreneurship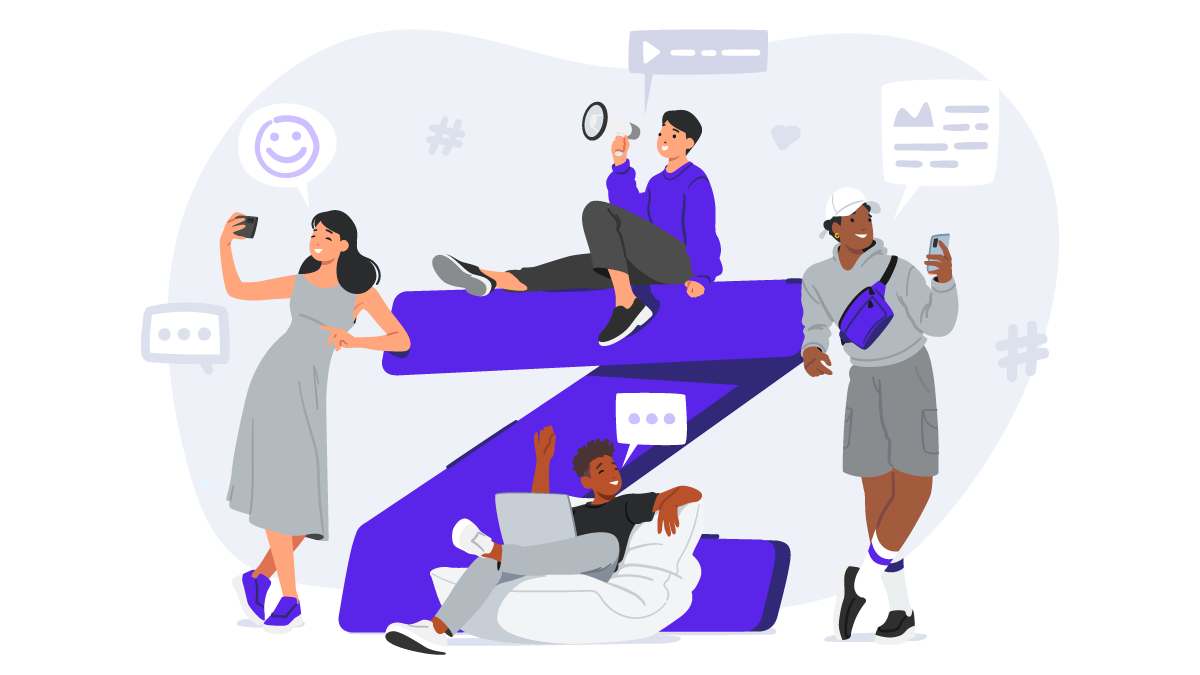 The number of people who have left full-time positions over the last few years in order to launch their own small businesses demonstrates that, with the right model and the right attitude, it is never too late to try entrepreneurship. We are also beginning to learn that it is never too soon, either, as more and more young adults entering the work world are opting to skip traditional employment avenues in pursuit of entrepreneurship.
Recent reporting on a survey of 1000 young adults between the ages of 18 and 25 indicated that that 75% of respondents said they ultimately want to become entrepreneurs.  
Adults from this younger demographic face unique challenges, but also unique advantages and skills, when launching their own businesses.
Challenges and advantages for the next generation of entrepreneurs
Starting a business is no small undertaking and comes with no guarantees of success: in fact, about 20% of small businesses don't even make it past the first year. Gen Z entrepreneurs face some unique challenges—but also some advantages—not faced as often by their parents' or grandparents' generations.
Lack of business experience
Many young people have found that getting paid for creating online content can become a lucrative enough foundation for a new business. And those that sell products and services often know intuitively how to harness the power of social media and online platforms for effective, targeted marketing. At the same time, however, young adults just starting out may lack experience with the other important aspects of launching and running a successful business. With little or no experience in a formal, traditional office environment, young entrepreneurs don't have the fallback experience that older entrepreneurs often have (after working for years for someone else), and they must adopt a learn-as-you-go strategy and a reliance on outside assistance and mentorship when challenges arise.
Lack of financial management skills
Good financial management is necessary for any successful business, regardless of the product or service offered, the targeted audience, or the medium. Knowing how to research costs, acquire funding, create an accurate budget (and adhere to it), project revenue, pay bills, invoice promptly and accurately, and manage cash flow are all vital skills that many young entrepreneurs may still be developing. Good bookkeeping rests upon good habits, and developing strong financial management skills early on will help a young entrepreneur beat the odds to create a lucrative business that lasts years.
While they may face challenges related to experience and skill development, young entrepreneurs enjoy a big advantage when it comes to working with new software tools.
Tech familiarity
There is a wide array of automating tools to help businesses organize and streamline a lot of routine professional tasks, however many older small business owners remain hesitant or reluctant to explore them because of a general aversion to technology; this is often due to misconceptions that tech tools are difficult to learn, expensive to implement, or that they require in-depth IT experience and expertise to keep them running securely and smoothly. In fact, many cloud-based business software products available today are neither complicated nor expensive, and Gen Z entrepreneurs are a demographic highly likely to give some of them a try.
Young adults' organic familiarity with technology tools can be a big advantage as they explore entrepreneurship. Gen Z has grown up entirely within the internet era, and they have, for much of their lives, routinely used smartphones and portable devices for many lifestyle activities, including money transactions, social media usage, shopping, personal communication, content consumption, and picture, video, and music sharing, among other personal, academic, and professional uses. Therefore, they are the demographic least likely to resist adopting tech tools for businesses right from the beginning.
Business owners who are not well-experienced in bookkeeping and financial management—and who want to devote their time to other, more creative aspects of their business—may find the adoption of cloud-based accounting, payroll, and payment-issuing tools to be a wise investment. Many tools that organize financial data can be tried for free and adopted affordably on a subscription basis; they also require little to no infrastructural investment on the user's part because they are mobile, universally accessible, and have security, maintenance, and updating that is handled for users automatically. Ideally, the automating tools a young entrepreneur selects will have integrating capabilities with other software so the clerical and financial management can be as streamlined and accurate as possible, with less data entry and fewer errors.