Downsizing the Office: Tips for Condensing Space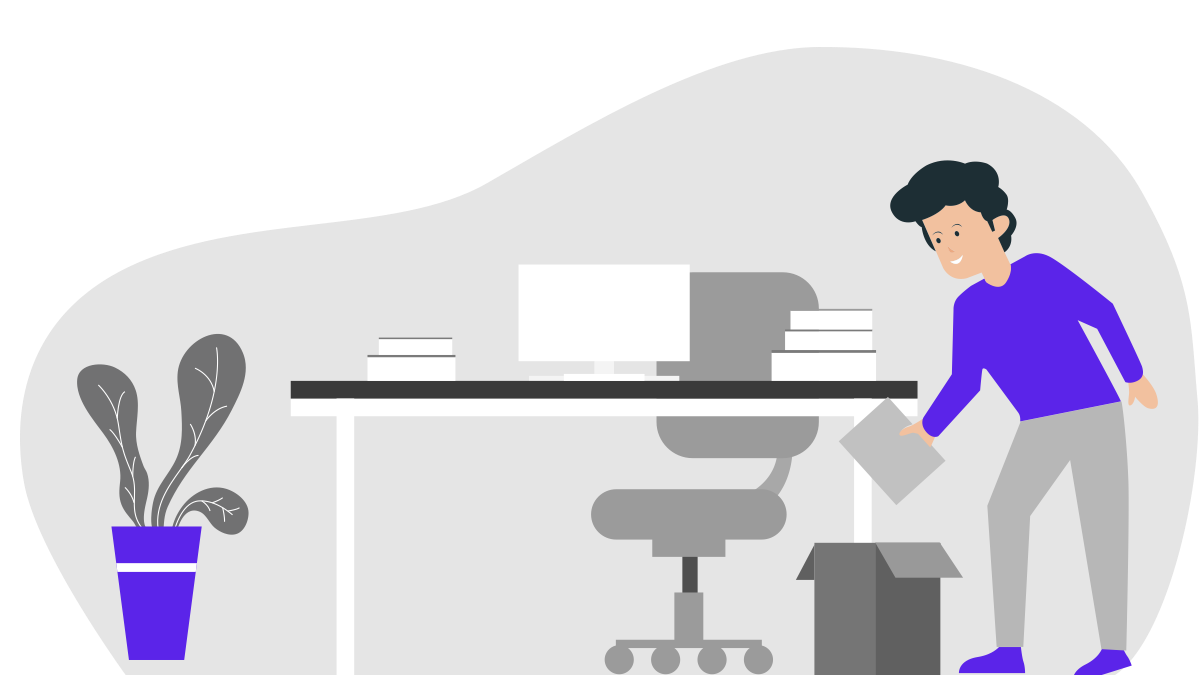 Businesses of all sizes are looking into downsizing the office into a space that better suits the changing needs of the market and the evolving needs of workers. Many of the companies looking to downsize are shifting to remote or hybrid options for employees; others are beginning to conduct a larger share of their business through digital channels and simply no longer require as much physical office space. Some benefits to downsizing the office:
Cost savings: Less space means less money. Small businesses can greatly reduce operating costs by leasing a smaller space and owing far less each month in utilities and maintenance.
Energy efficiency: Go greener by reducing the lighting, heating, and cooling needs of the office while also reducing the amount of power wasted daily by a lot of equipment.
Downsizing the leased office space can be a great idea for a number of reasons, but it can also come with challenges. Businesses considering downsizing need to make some adjustments so that the new space still works optimally for everyone's productivity. Some ideas to consider if you are downsizing your office space:
Relocate your employees
A smaller space means fewer people can work together at once (comfortably). Creating remote-only jobs or projects cuts down on the number of people who need to use the space at one time. If an all-remote workforce is not feasible for your business, you can consider hybrid arrangements in which employees stagger their office use so that there is a small, but steady flow of workers in and out on any given day.
Redesign your work space
Depending on how small your space actually gets, you may want to reevaluate the furniture needs. With fewer people working in the office, fewer desks are needed. Consider expandable tables that can accommodate larger groups on an as-need basis but take up less space when not in use; "hot desks" are becoming a popular trend for businesses that see a revolving group of employees in and out of the office. Not having a designated desk has its downsides for some employees who want a more personalized space, but for businesses in which employees come in infrequently or only for part of the day, they may offer a viable space solution for a downsized office.
Remove your stuff
Getting rid of as much outdated, duplicate, or barely-used equipment as possible will make a small office space more functional. If you need space to store inventory or to keep equipment that you use occasionally or seasonally, consider leasing a storage space or container. Of course, you have to weigh the cost of the storage space—and the travel to it—against the cost-savings of a smaller office to make sure the financial benefit of downsizing isn't lost.
Revamp the meetings
Attending meetings digitally has become very familiar to office employees across a wide spectrum of industries. While all-online collaboration though screens has its downsides, teleconferencing options are abound that make it possible for employees to connect to each other from anywhere, and they cut down on a lot of wasted time (and commutes). If face-to-face interactions are necessary for certain projects or tasks, you might look for a meeting space to rent on a limited basis. Many office-leasing companies are popping up to take advantage of the nationwide shifts in the office culture, and they offer a variety of leasing models that can accommodate the various part-time office needs of entrepreneurs, small businesses, and freelancers.
Relocate your files
Cloud storage for files, documents, and presentations make clunky filing cabinets obsolete. Moving as many files into a cloud not only cuts down on wasted space (and paper), but it also allows your off-site employees to access the same documents simultaneously. Cloud storage and retrieval make possible remote work among colleagues because all updates and changes occur in real-time and files can be accessed from anywhere.
Cloud-based technology also allows you to balance your books and issue payments and paychecks remotely. Using an online accounting and payroll provider and an online check service allows you to handle virtually all your financial transactions from your device, thus eliminating a lot of paperwork and the need for supplies, equipment, and storage drawers.