Create A Positive Online Shopping Experience by Knowing What Consumers Expect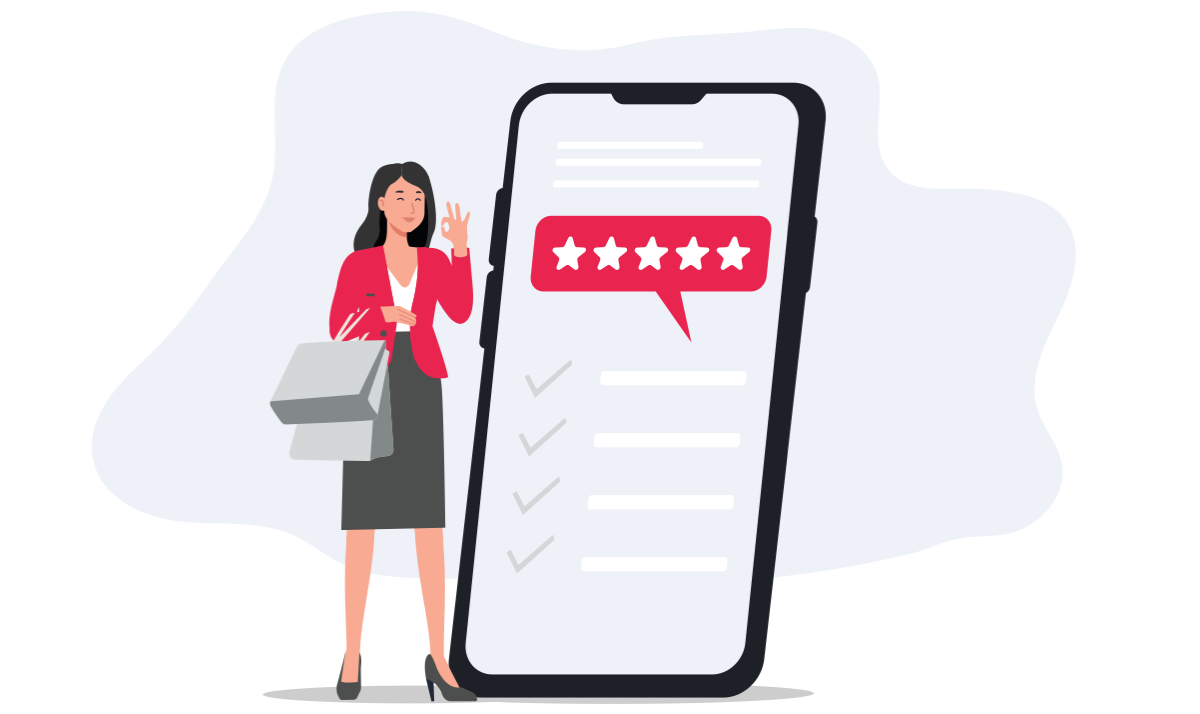 People have long loved shopping online, but it has lately become a necessity for even the most basic of goods. An unprecedented number of new businesses launched last year, most with some kind of online presence, recognizing that consumers expect a positive digital experience when interacting with a new brand. But with so many new businesses opening and so much competition for the attention of the online consumer, attracting and maintaining customers has become increasingly challenging. If the products or services your business sells can be found elsewhere, it is imperative that you offer a seamless customer interaction and shopping experience so that you can build a lasting relationship with each customer and generate good reviews of your brand.
Since your website is where your online customers will interact most with your brand, a quality, easily-navigable website is essential. People who shop online place a high value on convenience, so finding products on your website should be easy. Pages should load quickly and contain only high-quality images of products. Since many people shop through their smartphones, your website should also be optimized for mobile.
Once on your site, many consumers look for discounts and special offers. Offering a promo code upfront creates incentive for shoppers to browse the site and shop longer. No one wants to pay for shipping, either. High shipping costs turn people toward your competitors, so offering no- or low-cost shipping reduces the likelihood of customers abandoning their cart before completing the transaction. You can help your more cautious and reluctant customers by offering free returns on your items whenever possible. Customers are more inclined to take a chance on an unfamiliar brand when they know there is no risk. Finally, offering multiple ways to pay helps ensure a smooth transaction for a wider variety of consumers. Many younger shoppers have begun embracing Buy Now, Pay Later options so that they can spread the payment out over installments. Look into what payment options make sense for your site and your target demographic to determine which payment options will increase the volume of completed transactions.
New customers are more likely to turn into repeat customers if they have an account with your site, but they need a reason to sign up. Incentives and giveaways encourage sign-ups so that your business can build relationships with interested consumers and continue marketing to them.
With so many new businesses competing for the same online consumer, any new business must also consider how important the customer service experience is to potential buyers. Long wait times repel customers. Shoppers expect a positive customer service experience in which they feel listened to and respected. A lot of customer service can be automated, but when a client does interact with a live representative, that person should be well-trained on the products, empathetic to the customer, and able to quickly and competently rectify any complaint or challenge.
Finally, online consumers do research. Many shoppers already know your competitors' pricing before they come to your site; those who abandon a cart are likely checking out a price elsewhere. Online shoppers also research reviews of a company and product before making a commitment. The testimonials on your site are important for prospective buyers who are still undecided or wary. Satisfied customers will share their positive experiences with friends on social media and leave good reviews of your brand.
Overall, personal income for Americans increased in 2021. As more businesses go entirely virtual, competition is fierce, but knowing what online consumers have come to expect can help emerging businesses develop the best digital strategy that reaching those online shoppers.