Check Payments in the Digital Age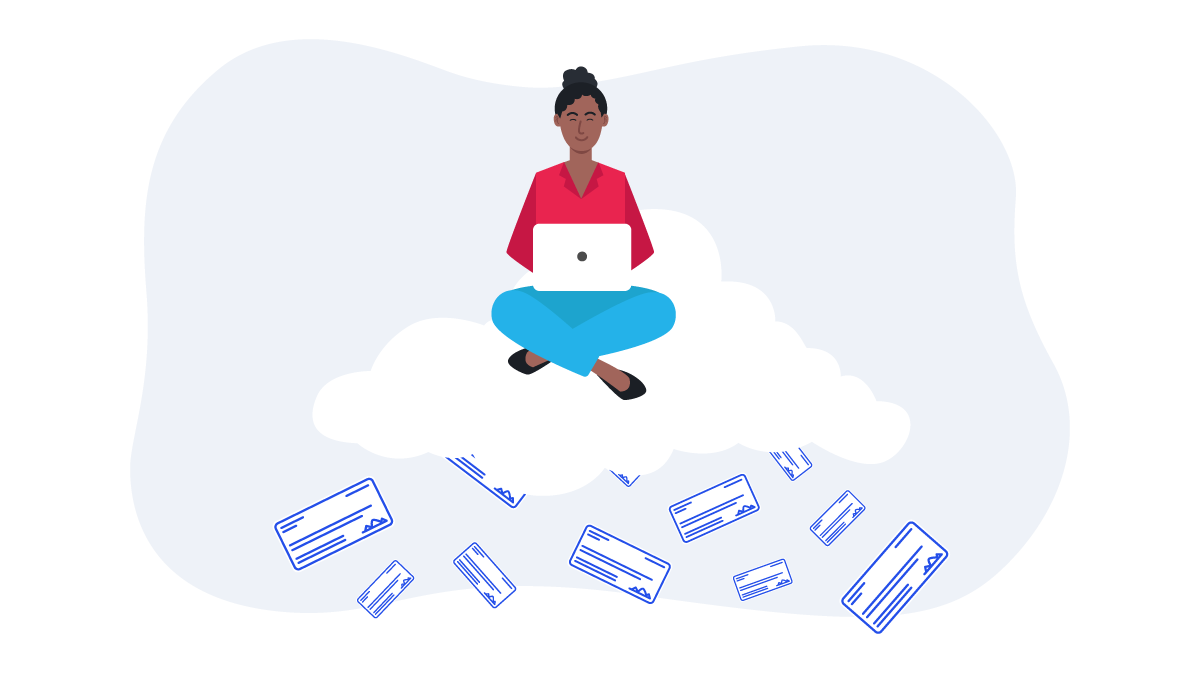 Despite the ever-growing payment options available to businesses and individuals, checks still remain a widely-used method for issuing fast, secure, traceable payments. Over 17 billion checks have been estimated to circulate in a year, totaling almost 30 trillion dollars in value, and commercial checks make up the large majority of those payments.
Online payments are necessary in a lot of instances, and the overall convenience and transactional speed of issuing and accepting a payment online make it a popular option for merchants and consumers. But digital payment methods have their downsides, as well. The costs of online payment processing systems include not only transaction and service fees, but also built-in costs of fraud detection, security safeguards, and IT resources for continual upgrades and management. Often, retailers end up spending much more each month than they anticipated. Since many of the fees charged by payment processors are determined by payment volume and/or transaction percentage, as a business's sales grow, so does the cost of accepting digital payments.
Many merchants adopting online payment options find out later that they need to spend much more than they anticipated, and for some, the high costs of processing can be stifling and unsustainable. A Canadian study of small businesses last year found that 78% of business owners view credit card processing fees as unaffordable for their business.
Transparency is key in selecting the right payment processor for online payments so that business owners understand the pricing model and know upfront the transaction and service fees, possible monthly minimums, cancellation fees, and any other hidden costs so that they can analyze accurately the overall expense of adopting digital payment methods—and therefore assess the financial impact and relative value of each method.
Digital payments are on the rise, but checks are still prevalent
As of 2022, 92% of businesses use paper checks. Prior to the pandemic, approximately 42% of business-to-business transactions were reportedly made with checks, even as digital payment usage was rising. The pandemic ushered in a dramatic increase in the desire for contactless payment methods and an overall decline in check usage, but checks remain commonly issued and accepted: 33% of B2B payments in the US and Canada were made via check, while 30% of organizations received customer payment by check. While digital payment options continue to increase, checks remain a traditional and trusted form of payment that many businesses already have the infrastructure to issue and accept efficiently.
Technology brings checks into the digital age
Integration plays an important role in modernizing payment options and streamlining the bookkeeping for more accurate—and less wasteful—financial management. Online check printing helps maintain the traditional check payment method for those instances when a paper check is the preferred payment option, but it also offers the tech benefits universal accessibility, cloud back-up, and automated integration. Checkeeper allows businesses of any size to print professional checks on demand, from anywhere, and automatically stores all check transaction data in a secure online registry for instant reconciling or exporting. It also integrates with many of the popular business accounting and payroll platforms for seamless account balancing. Since Checkeeper offers additional low-cost printing and mailing services directly from its fulfillment center, users can benefit from a no-contact option that does not require a single check or mailing supply in order to have prompt, timely checks mailed and tracked. There are no hidden transactional fees, percentage costs, cancellation fees, monthly limits, or payment minimums: one fixed, predictable monthly subscription covers printing an unlimited number of checks of any dollar amount.