Better Tools for Reducing Employee Turnover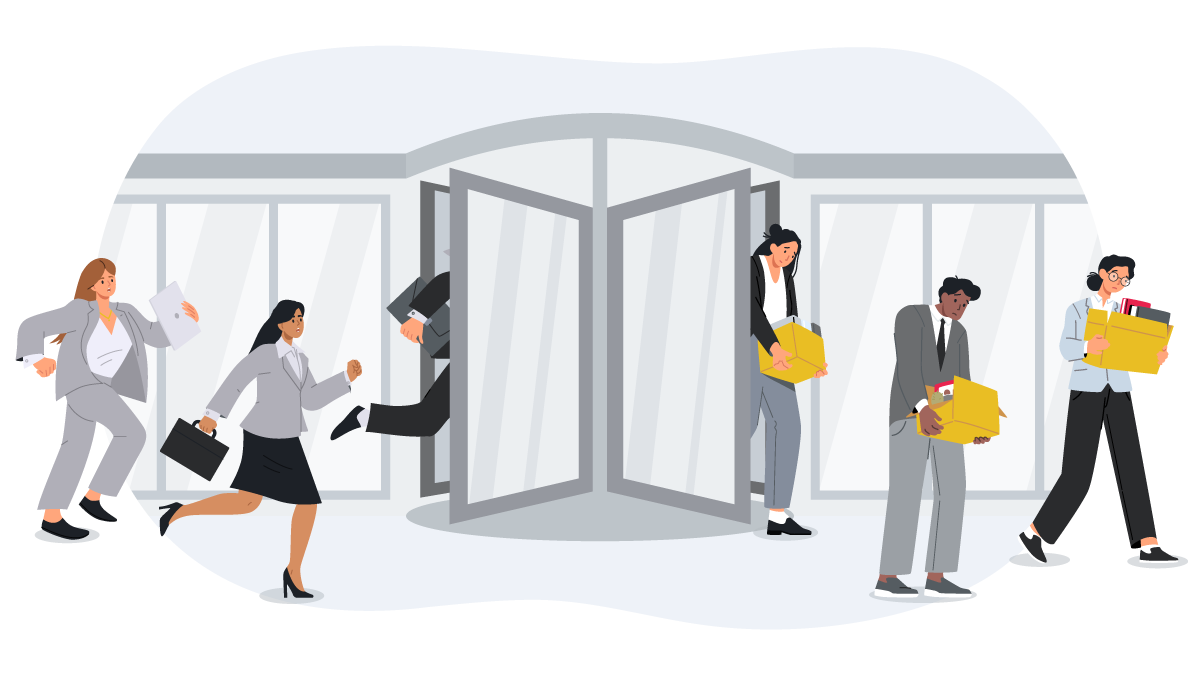 Employee turnover is an ongoing problem for many businesses, and it can collectively cost businesses billions each year. Almost 4 million employees voluntarily leave their jobs each month; the estimated replacement costs can range from 30-200% of the average annual salary. Industries who see noticeably high levels of turnover include retail, transportation, travel, hospitality and leisure, construction, education, healthcare, and professional and business services. Voluntary quits in fields related to professional, financial, and business services have reached almost one million people each month.
Maintaining a high turnover rate is very costly for companies, and it heavily damages morale. While no business can completely eliminate turnover—or the costs affiliated with it—there are proactive steps business owners can take to reduce the number of workers whose dissatisfaction compels them to quit.
Steps to help reduce turnover:
·       Survey employees on workplace issues and areas for improvement.
·       Check in on workers' well-being and have support systems in place for those overwhelmed or struggling.
·       Offer rewards and recognition for high-performing employees.
·       Evaluate and update workload requirements to make sure employees are not overworked or being asked to compensate for too small a staff.
·       Provide avenues for career growth and advancement opportunities when possible.
·       Utilize automating tools that free up workers' time and take care of repetitive and time-consuming tasks.
Learn from your employees what changes are needed
While companies spend thousands of dollars on outside consultants that come in and try to turn a struggling, nonproductive office environment around, one of the best resources for office improvement is the people who already work there: they know, firsthand, what is broken. Surveying employees regularly and creating an atmosphere that encourages honest feedback keeps employers informed of issues as they come up—not when they have already begun driving down productivity.
Let employees take the lead
More and more, workers want to work at companies whose values align with their own and whose culture promotes those values. A clear statement of the company's mission and values lets prospective employees know if this company is a good fit; it also helps guide employers toward making wise hiring decisions. Allowing employees to lead initiatives to improve workplace culture when needed helps to keep everyone invested and has greater likelihood for success than many top-down measures.
Software products cannot take the place of the human connection and creativity, but they can accomplish a lot of the repetitive clerical, administrative, and bookkeeping tasks when that work is beginning to create a time and energy drain on an already-busy staff. Some benefits to adopting tech tools that helps reduce turnover:
·       Cloud-based tools allow people to connect from afar, which broadens the hiring pool so you get the best fit for positions.
·       Automating tools that allow remote and hybrid work reduce overhead costs for the company.
·       Automating tools free up hours of employee time every week that can be better used for boosting sales, improving products, and enhancing customer service.
·       Elimination of recurring, menial tasks increases satisfaction from employees and bolsters their interest in more creative aspects of their jobs.
·       Software products that integrate with one another reduce both costs and errors to create a more efficient and productive working environment.
Online check printing can save a business thousands of dollars every year and streamline the bookkeeping process so that employees get more of their time back. Online check printing through Checkeeper enables business owners—as well as their bookkeepers and/or payroll managers—to:
·       create customized business checks with uploaded company logos and backgrounds of choice
·       issue prompt payments, reimbursements, and refunds to suppliers, contractors, employees, and customers
·       record and store all transaction details for optimally efficient record-keeping and tax preparation
·       sync data automatically with many other widely-used accounting, payment, and payroll software products
·       order checks to be printed and mailed for them for added convenience—same day and no supplies needed
·       access their account 24/7 from anywhere
·       link as many checking accounts as needed and print unlimited checks each month
·       remain in control of their funds
·       authorize and/or limit user permissions and approvals for smoother workflow
·       try unlimited check printing and all its features for 14 days at no cost