Automation Helps Your Business Run Smoothly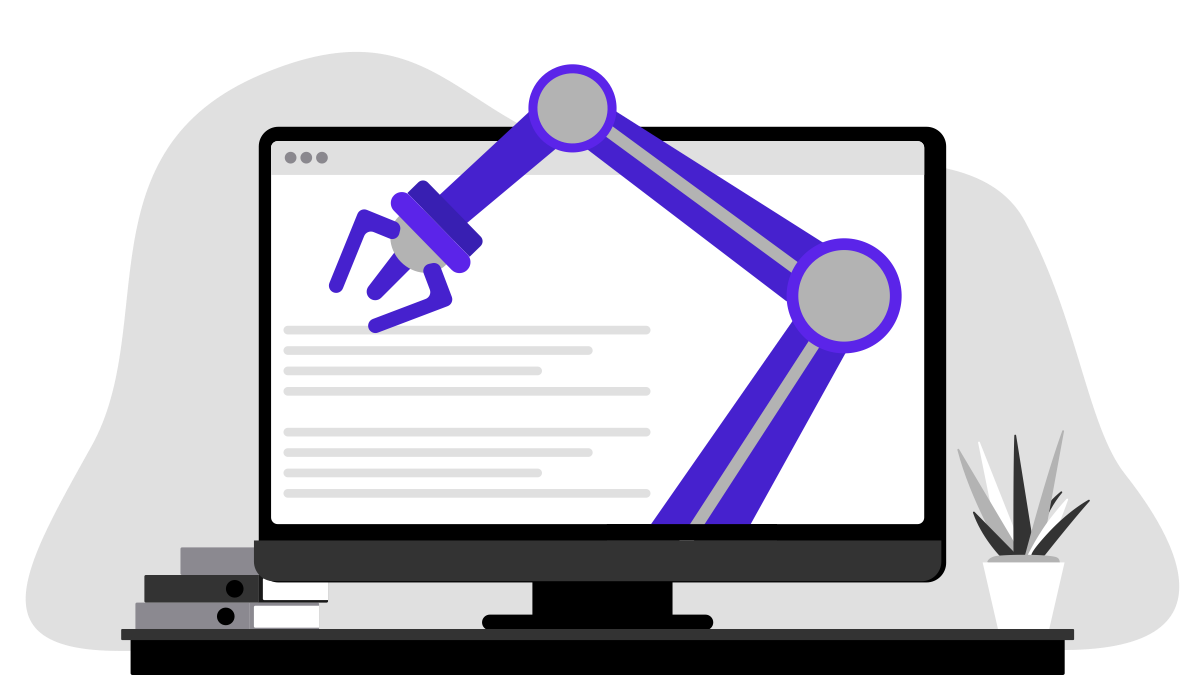 Over the last few years, companies have made an unprecedented shift toward adoption of digital tools to help run their business operations. Notable examples include software and services for enhanced security, process automation, online communication and engagement, and remote work capabilities for employees.
There is an abundance of automation options for small businesses that want to streamline their operations. And now, with many businesses facing labor scarcities, and the competition for professional talent at its height, the time to shift toward digital and automized business solutions has never been better.
Automating Payroll Is an Innovative Solution for 21st Century Businesses
Small business owners consistently assert that when it comes to the administrative tasks necessary to run the business, it is the financial duties—like bookkeeping, payroll, and taxes—that consume the most time and resources. This is true for businesses of any type or service; streamlining and automating the payroll can be a time- and cost-effective solution.
Calculating payroll does not have to be as laborious as it used to be. There are many options for businesses to create a computerized system for logging attendance, creating paychecks, calculating hours and overtime, and managing medical benefits and retirement contributions. Automated payroll plans can be as simple or sophisticated as your company and staffing needs dictate. Companies with only a few employees and limited benefit offerings now have access to affordable payroll systems that free up a lot of company time and resources. Even larger companies with more complex staffing and payroll needs can find automated payroll plans that do just about everything for them.
Here are some of the benefits small business owners find when they automate their payroll.
Security: Automated payrolls use data encryption and are password-protected and backed up so that files are stored securely. You can customize your automated payroll system so that only you and your office manager have access to the information, and you can add account permissions as necessary to limit what sensitive information other staff members may access. Reputable automated payroll providers test their systems and the networks frequently to assure smooth, secure storage and transmission of all confidential information.
Accuracy: Human error is unavoidable in calculating payroll, especially if a company has many employees. Automated systems virtually eliminate calculation errors, and they guarantee that no check is ever delayed or held up because of avoidable mistakes. A full-service payroll platform will also provide user support so that any problem that does come up can be resolved quickly and professionally.
Better organization: Automated payroll systems drastically reduce office paperwork and keep bookkeeping more organized. Automated services allow the business owner or payroll manager to store employee data and pay history. You can also easily coalesce all the records for easy tax computation and filing.
Time savings: Payroll can often involve the most laborious, time-draining administrative tasks for small business owners. Automated payroll systems are instant and take the frustration out of the entire accounting experience. The time they take to set up is a small investment, and it pays for itself quickly, sometimes in only one pay period. What used to take you a few hours can now be done in a few clicks.
Growth: Automated payroll systems that are set up from the beginning, even when the business is small, allow the company to grow and acquire a larger workforce over time without any disruptions to the payroll system. Adding more employee profiles to an existing automated payroll system is simple and cost-effective. Automating payroll early on means you won't have to change processes and spend time on additional training later.
Employee satisfaction: Employees appreciate a simplified, automated payroll system that allows them to view their own profile, paystubs, and pay history. They can easily keep track of each deduction and deposit, and they can update their profile and banking information when necessary. Most of all, they appreciate that their checks are accurate and on time.