Alternative to AvidXchange Create-A-Check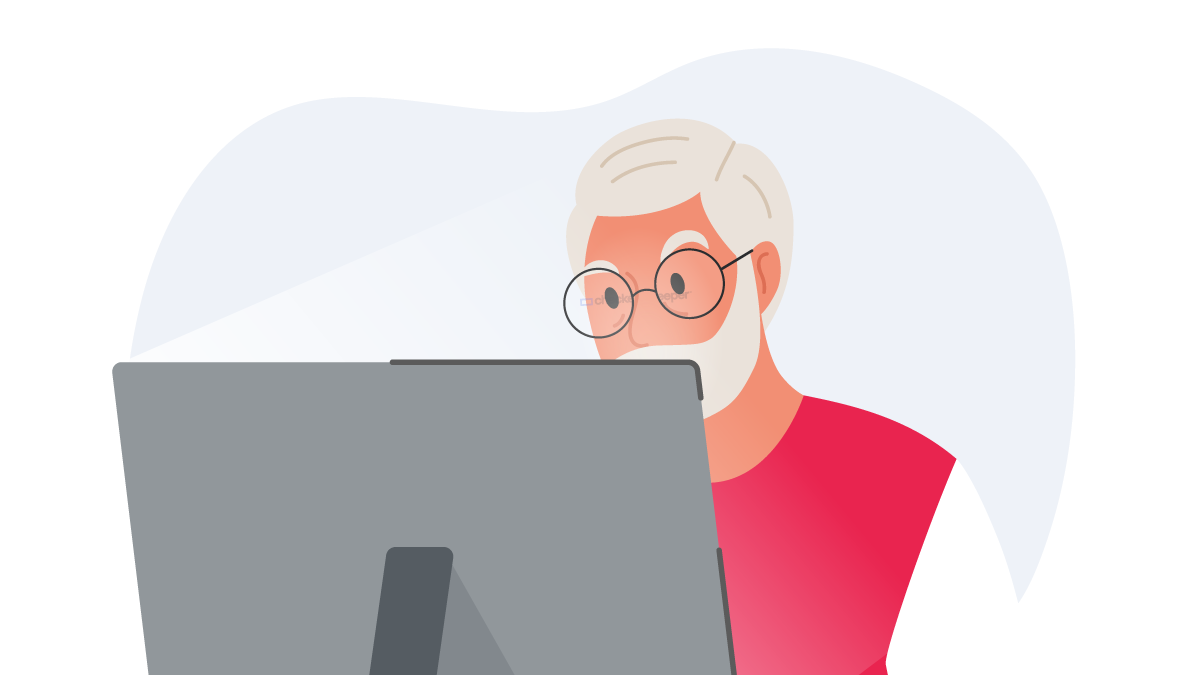 If you were creating your own checks through AvidXchange's Create-A-Check, you may be scrambling to find an alternative quickly so that your check payments are not delayed. Checkeeper offers the security, reliability, and convenience for those times when a paper check is needed. Checkeeper users can create and print business checks on demand from the convenience of their homes, offices, or remote work locations.
Former user of AvidXchange check printing?
Checkeeper is an ideal alternative to AvidXchange Create-A-Check or any in-house check printing software that has been discontinued. Checkeeper offers fully-customized, professional checks and many unique features. Checkeeper users get:
Customized checks with company logo
Design your check however you like using the same printer and check stock you were already using. The transition to Checkeeper is seamless: upload images, logos, signatures, and backgrounds for a customized look to suit your business, or use a template provided. Move check elements around as needed to suit the check stock of your preference. No check stock? Checkeeper can print legally-viable checks on blank paper. Checks printed through Checkeeper are automatically formatted to contain the necessary check elements as well as the MICR-encoded font that bank computers recognize.
Automatic registry
For hands-off, worry-free bookkeeping, each Checkeeper account comes with a secure online registry that automatically records the details of every check created. Need to review the check registry for reconciliation or export your check history at tax time? Need to find a specific payment but not sure of all the details? No problem. The Checkeeper registry can be easily downloaded in full or searched according to any check element so that no check payment ever goes overlooked or unrecorded.
Accounting integrations
Streamline your bookkeeping by using accounting, payroll, and payment programs that work together. Checkeeper integrates with QuickBooks Online, FreshBooks, Xero, Gusto, Square and other popular payroll and accounting software to create a seamless transition so that there is no disruption to the payment process.
All-inclusive service
Checkeeper offers unlimited everything: unlimited number of checks printed, unlimited number of linked bank accounts, unlimited template options, unlimited time for service. There are no long-term commitments, tiered-service options, upselling, or hidden fees. A free trial gets you started and an affordable month-to-month option unlocks all the features you could want for designing your business checks.
Document attachments
Very few business checks travel unaccompanied. For those times when you want to add an invoice table, pay stub, benefit explanation, receipt information, or promotional material to your checks mailings, Checkeeper is the ideal solution.
Simplified workflow delegation
Busy business owners don't always do all their own bookkeeping. Have members on your team that need access to the checkbook? Have a bookkeeper who works remotely issuing payments on your company's behalf? Checkeeper offers user permission settings so that you can authorize and/or limit the amount of access your employees have to the Checkeeper account for smoother workflow delegation.
Security
Checkeeper takes security seriously. Checkeeper follows HIPAA compliance standards to protect personal identifiable information and protected health information so that medical organizations can access the benefits of on-demand check-printing and mailing software while still respecting patient privacy. Checkeeper follows strict data security policies and all Checkeeper accounts are automatically provided the same level of encryption used by banks. Data is stored in the cloud—never on the physical premises—and fulfillment centers are monitored through remote security. Fraud protections are continuously in place, and security protocols are regularly reviewed and updated to ensure the maximum level of protection for all client accounts.
Printing your own checks is a simple, streamlined process, but for those instances when you lack the time or supplies to print your own checks, Checkeeper will do it for you. For little more than the price of a stamp and envelope, Checkeeper will print, stuff, and seal your needed check and get it in the mail that same business day. No supplies or trips to the post office required from you. No matter how many checks you need at once, Checkeeper can have them printed and mailed that day. Need a large batch of checks back in your own hands first? Checkeeper can print a large batch of checks and mail them back to you overnight in one economical bundle. This is ideal for payroll and for other checks that can be disbursed directly from your office.
Cloud-based, universal access
Checkeeper is a mobile checkbook that goes anywhere you do. Access your account 24/7 from anywhere you can get a connection. If you work with a virtual bookkeeper, he or she can access your account from afar to keep bill payments current and financial data updated in real time. All Checkeeper security, maintenance, and IT is handled for you.
Checkeeper serves check-printing and mailing needs for thousands of businesses, organizations, and individuals. It is the ideal alternative to AvidXchange Create-A-Check and can be implemented quickly so that your payment checks and payroll checks are not further disrupted or delayed.