Absent Workers Pose New Challenges for Small Businesses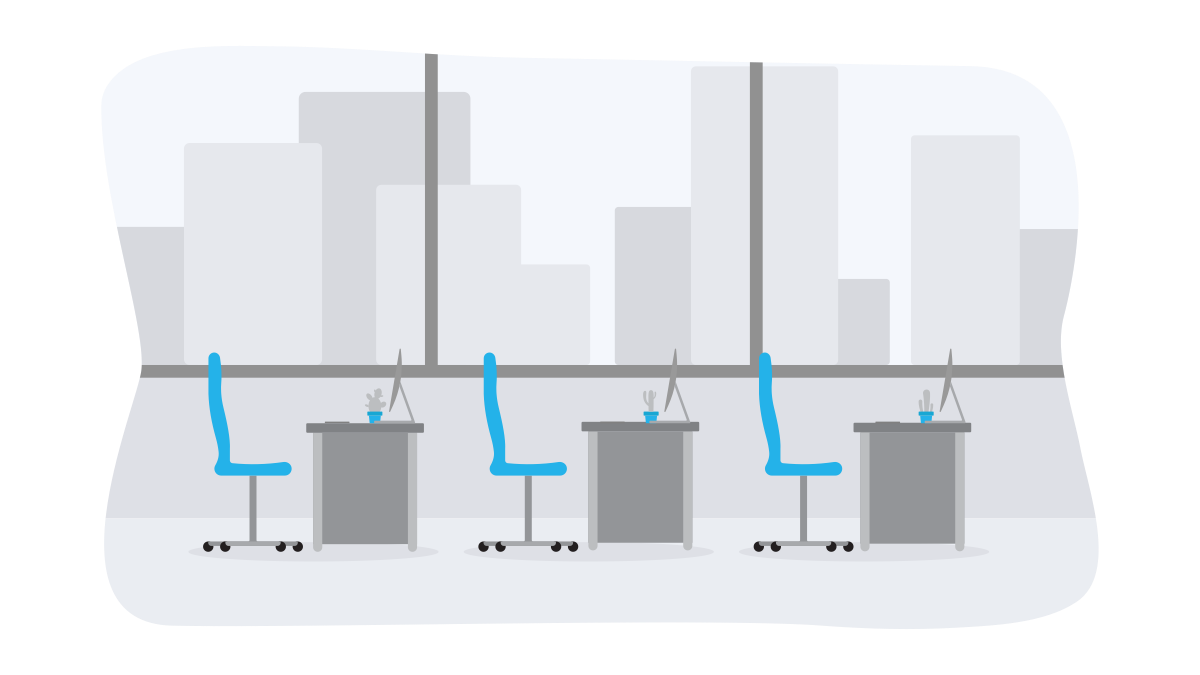 Persistent and ongoing labor shortages are challenging enough for small business owners, but the pandemic's refusal to abate has added another dimension to staffing woes by forcing millions of workers each week to call in sick from their jobs. Employee absences due to illness have averaged 50% higher in the last two years, with millions of employees missing work in January for Covid-related reasons.
There are, of course, those workers who have contracted the virus and need time to recover, but, added to that, are also workers who have been exposed to a sick carrier, those who have to stay home to care for a sick child or relative, and those want to avoid the office to reduce the risk of exposure. As the virus cases continue to rise daily, businesses impacted by ongoing absenteeism must find new ways to adapt.
Offering the flexibility to work remotely helps a lot, as it radically reduces the chances of workplace exposure and allows a business to operate normal, predictable hours that clients can count on. It also allows workers who are sick with only mild symptoms to "report to work" from home, whereas they would otherwise have to isolate for days or weeks while accomplishing nothing. But not every job can be done remotely. For some small businesses, even a minor amount of ongoing absenteeism can force it to reduce hours, reduce services, or close altogether.
Small business owners looking to keep the doors open without compromising workers' health have to get creative in these labor-challenged times.
Adjusting hours
Rather than shutting down, many businesses have opted for reduced operating hours or days. Business owners must decide if it is most financially advantageous to open later, close earlier, or simply reduce the number of days open each week. Reduced operating hours allow the business to run with fewer employee shifts.
Consolidating locations
If a business has several locations, maintaining the most active and lucrative stores or offices may be the best use of employee resources.
In order to offer the same services to clients with a less-than-ideal staff size, a business may need to focus on the most essential aspects of that service and eliminate those small perks that were once customary. Customers are often understanding about the reduction in services as long as it does not significantly deteriorate the overall shopping or dining experience.
Cross-training staff
The effects of absenteeism are less acute when other employees can step in and take on additional tasks temporarily. Having multiple workers trained and practiced in a variety of roles helps managers re-delegate essential tasks when someone is out sick for many days or when an unpredictable number of people are out sick at the same time.
Recruiting freelancers
Contract workers that you pay by the hour or per project can help ease the burden of continuous absenteeism. You have no long-term financial commitment to them, so they can be a helpful supplement on an as-need basis. Freelance workers may also be a viable way to deal with the ongoing labor shortage in general for those small businesses with a lot of job vacancies.
Incorporating technology
Automating administrative and accounting tasks allows a business to make the most of the employees' time. Digital tools help businesses run smoothly in the absence of workers, and they also free up the present workers' time so that they may lend a hand in tasks that are beyond their typical duties.
Creating a healthy working environment
No business can prevent workers from ever getting sick, but there are certainly many measures that business owners can take to dramatically reduce the risk of spreading germs at work. Safeguard your employees' health by maintaining a sanitized environment, offering socially-distanced workspaces when possible, allowing remote work when possible, and gathering feedback from your employees about how you can better improve the working environment. Your employees are your best resource for understanding how safe and productive the work environment seems to them during these very challenging times. They should be included in decisions that affect their health and work, and are far more likely to show up each day if they are confident in the overall safety of the environment.