7 Accounting Tips for Freelancers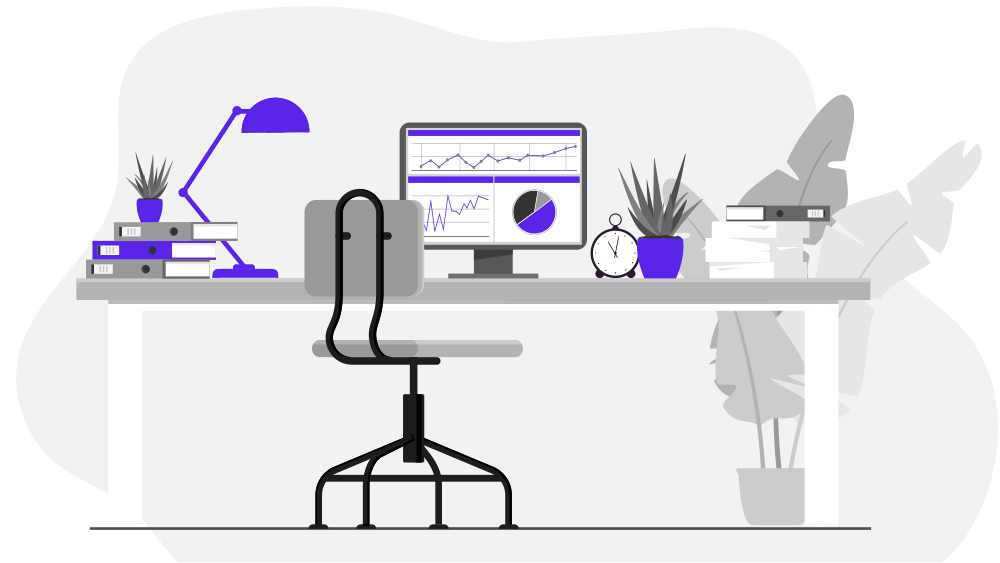 Every chef knows that the success of any dish starts with good mise en place, which is French for "putting in place." Chefs use mise en place to plan every stage of a dish before they even start cooking. This includes prepping, chopping, and measuring ingredients, heating pans and ovens, and knowing how long to time the meal from start to finish.  Most employees that work in an office environment have tasks laid out for them by bosses and teams, but, if you are a freelancer, you are a one-person machine that has to rely on your own steam to keep your business afloat and making money. One of the first ways to lose money, however, is to poorly manage finances from the get-go. Here are seven simple ways to get your accounting mise en place in order to keep your freelancing business charging forward.
1. Save a Percentage of Your Income for Taxes
Typically when employees receive a paycheck a percentage of income is automatically deducted for state and federal taxes, but when you're a freelancer you have to make these deductions yourself. Set aside an appropriate percentage of each payment you get from your clients and put it into a separate account. That way, when it comes time pay your taxes, you'll have sufficient funds already set aside to anticipate the hit, so it will not have to come from any personal or other business funds. To figure out how much you should be setting aside, you can visit IRS.gov or your state's tax site. This informative article from freelancetaxation.com is especially helpful.
2. Don't Fall Behind
Set a daily reminder on your calendar (on your fridge/Outlook/Google/etc. – wherever you will see it!) to get into a routine that creates bookkeeping into a habit. Even if it's just a few minutes every day, or a few hours one day per week, developing this routine will ensure you don't let your to-do list include entering a month's worth of expenses the weekend before a deadline!
3. Stick to Your Budget
Be strict about your personal and business budget and you will reap the rewards come the end of the fiscal year and tax time. Use the available tools in your accounting software or even a free money manager like Mint to track your funds. Developing and following healthy financial habits will help your business grow and thrive in the long run.
4. Store receipts digitally
Do you have the box of "to-be-filed" receipts taking up valuable real estate in your office? Increase your efficiency and desk space by going paperless. You can save time and space by photographing your receipts as you obtain them. It is always a good idea to store the hard copy away, safely, just in case. But, a secure digital back-up should eliminate the need to hold on to those receipts well past tax season. Many apps, including Xero, will allow you to snap and file receipts.
5. Increase your accounting acumen
You can find helpful tutorials for beginners, including some tailored specifically for freelancers, with most online accounting software.  Plus, in addition to your local library or college campus, there are many online resources to help arm you with accounting and bookkeeping knowledge. A good place to start is accountingcoach.com which offers a free course in accounting basics.
6.  Let Software Work for You
Using a bookkeeping and accounting software program that also syncs with a check-writing service simplifies the accounts payable process down to a science. QuickBooks, Xero, and FreshBooks are all cloud based accounting software options that are both user/beginner-friendly and are recognized as both being reliable and secure.
Avoid expensive toner, rising postage costs, and the inconvenience of being tied to your desk by using a check-writing service. You can find cloud based check-writing software at Checkeeper.com that easily syncs with your QuickBooks, Xero, or FreshBooks Classic account. Your check history and pending checks are listed in a registry so you can easily see all the payments at a glance. Checks are printed on check stock with special magnetic toner that some banks require for deposits, and then sent with first class postage to their destination. If you prefer to print your checks in-house, they have a feature to insert your own image or use a pre-made template, and you also have the option to format with original fields and your own check stock. Checkeeper also includes easy-to-follow templates for the novice and helpful how-to's, plus a free trial, to boot.
7. Use programs that have mobile-friendly site navigation
Freelancers aren't always at their laptop. Using a site that is enabled for your smart-phone is practically a requirement. No one wants to squint, enlarge, or keep missing the tiny button on that impossible-to-read dropdown. Before you sign up for a service, be sure to check out how it looks on your phone to prevent eye-strain and the urge to chunk your phone across the room! Cloud based accounting software like QuickBooks, Xero, and FreshBooks, plus user-focused sites like Checkeeper, lead the pack with navigable and mobile-friendly interfaces that make bookkeeping a breeze on-the-go.
Utilizing synchronistic accounting programs to increase work flow and mobility enable the freelancer to focus more on themselves and less about "the books." Just like the experienced chef who never starts a dish without the right ingredients, these 7 tried and true industry tips can prep you to level-up your freelancing business from "meh" to "Heck, yeah!"