6 Things A Small Business Should Update in the New Year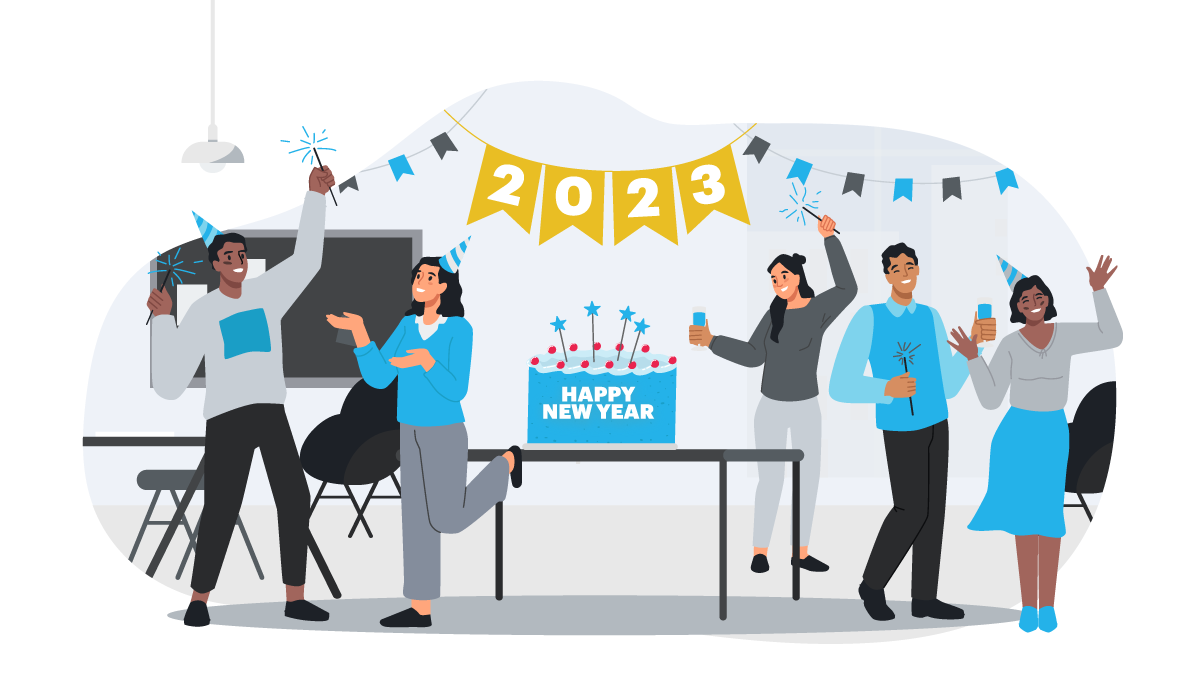 A brand new year is upon us again, and it is a great time to usher in new ideas, products, and practices for small businesses. It can also be a good time to thoroughly evaluate various aspects of your business that may need improvement, particularly those related to marketing, communication, and financial management. As you put 2022 behind you and begin preparing your business for an even more profitable and productive 2023, some things to consider updating this year:
1. Your website
As more people shop and research products online, an updated, accurate, fast-loading website is a must in 2023. As you prepare for a new year, evaluate your website to make sure the information is up-to-date on your products and services and contact info is accurate. Make sure that all links work and that the pages load promptly. Your website should be optimized for mobile usage, as well, as more and more people shop from their phones.
2. Your space
The way businesses and workers interact with the physical office environment has undergone dramatic changes over the last few years, largely influenced by the pivot toward remote and hybrid work. Large corporate spaces are fading from popularity in favor of smaller, more purposefully utilized space that adapts well to mobile and part-time work. The new year is a good time to reexamine your space needs to determine if something smaller (and less expensive) may suit your needs just as well. Conversely, if your business has expanded this past year and has outgrown its original space, the new year is a good time to start considering a new lease.
3. Your bookkeeping system
Thanks to cloud technology, online services for businesses are constantly evolving and new products are continually cropping up to streamline many of the arduous, (and sometimes confusing) bookkeeping and administrative tasks that must be accomplished in a given day or week. The new year is a good time to audit your financial management system to determine which aspects are obsolete or error-prone. Adopting software that automatically integrates with each other and syncs all data in real time is a smart way to streamline the financial management: it reduces errors as well as the time wasted on redundant data entry. If you are still writing checks the old-fashioned way, adopting an online check printing software that integrates with your accounting and payroll software will go a long way toward streamlining the financial management to save your business time and money in 2023.
The start of the year is a good time to go over your list of vendors and suppliers to ascertain that the contact information is still relevant and up-to-date. Verify each phone number, address, and email, and remove businesses with which you no longer have active contracts. Create a reliable backup for your vendor and supplier contact lists, as well—either hard copy or digital—so that you can retrieve their information on demand or when you are on the go.
5. Your HR needs
The new year is a good time to assess whether your staffing needs are being adequately met. If your business is growing, 2023 may be a year to add employees. It may also be necessary to evaluate your team's strengths and weaknesses and ability to meet goals timely and efficiently. Business owners looking to expand hiring, increase compensation, and/or make changes to benefits may find adopting an online HR software to be a more palatable alternative to tackling it all yourself. Online HR software packages can streamline the paycheck and payroll tax processes for you so that employees can be added to the books and compensated quickly and accurately.
As more and more paperwork processing is moved into the cloud, administrative, financial, and payroll related tasks are becoming faster and more streamlined. Cloud technology tools for business also help connect employees to the necessary systems and documents from anywhere in the world and are ideal for mobile offices or mobile workers. Taking some time to evaluate the technology your office uses can help you decide where you may need an upgrade. Online financial management tools are popular for businesses of all sizes because they are efficient and accurate: they reduce errors, save time, and allow universal access. They are also maintained offsite, so no IT maintenance or upgrades are required on your end. Online check printing and mailing software through Checkeeper is an ideal addition to your 2023 tech toolbox. It can print and mail checks as a stand-alone application in your office, or it can integrate with the accounting or bookkeeping system you already use for real-time data updates and optimal financial management.