11 Qualities to Look for in an Online Check Service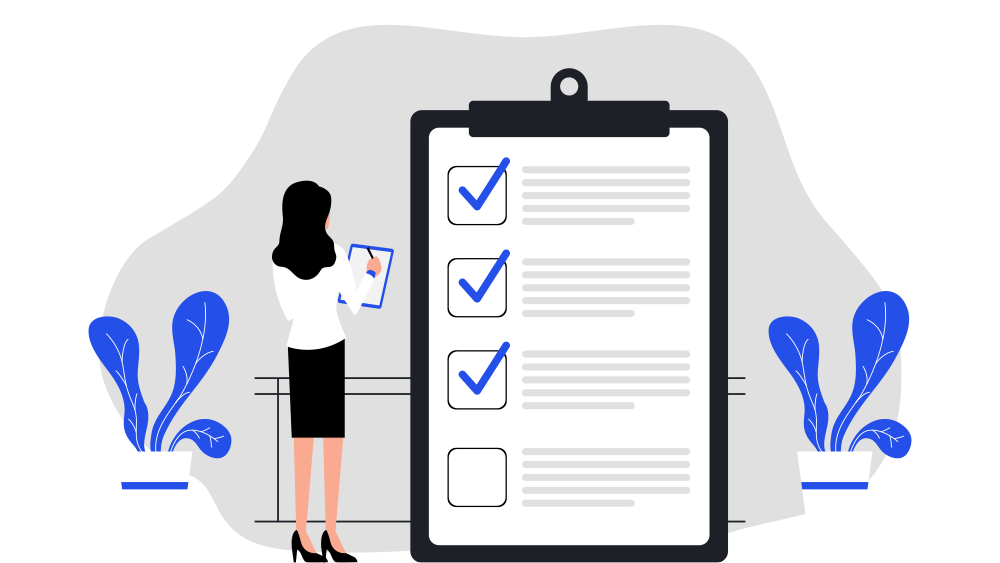 Adopting a check-printing service for your business is the most convenient way to issue payments when you need paper checks. An online check-printing service offers the adaptability to change address and layout as needed; it requires no special supplies; and you can use it from anywhere. But many online services available have their limits, so careful evaluation of what's out there can help prevent a business owner from choosing the wrong one. The biggest complaints about online check services are that many lack integration capabilities, do not offer mailing service, and have no live support. When evaluating what's on the market, take into account these 11 things that good online check services should offer:
1.    Free trial
Check-printing services that are confident in the superiority of their product willingly give away a free trial of their software. When shopping around services, choose one that allows you to try the product before making an investment.
2.    Lots of customers
When comparing services, reputation matters. Never heard of a certain company before? No idea who its clients are? Reputable online check services should have reviews and be able to show a history of business success. Some companies will claim to have thousands of customers, but do your homework. Select a company that is trusted in the business community. If none of your colleagues, mentors, or associates have heard of them, keep looking.
3.    Integration
Streamlining your bookkeeping and administrative work is paramount to running an efficient business. Your check-printing software should integrate with reputable accounting and payroll platforms so that you don't have to reenter data and do a lot of manual updating.
4.    No special supplies
The real savings of check-printing services is that you can use your own paper and ink. Nothing special should be needed. You can print your checks directly onto your professional check stock, or you can use plain paper and simply upload your logo and other design elements. The check-printing service should do the rest, including printing your account and routing numbers in MICR font so that they are secure and can be authenticated by the bank.
5.    Mailing services
Printing your own business checks is a huge time and money saver, but you don't always have your supplies on hand. If you work remotely or have multiple locations for your business, you may not always be able to access a printer every time you need a check. Quality check-printing services offer a hands-off mailing option so that you do not need to do anything at all except fill out the check template online. Select your checks to have mailed that day, and don't think any more about it.
6.    No expensive software to download, buy, maintain
There are several ways to create checks from your computer, but services that are offered online and rely on cloud-storage mean that your small monthly investment is all you need to spend. Software that you have to buy and download can be expensive, become outdated, and require professional IT support for troubleshooting and updating.
7.    Mobile friendly
Business is increasingly transacted on the go. You don't want to be tied to your laptop or office, and your check-printing service shouldn't be either. Look for mobile-friendly options that allow you to have a check designed and mailed right from your smartphone.
8.    Customization
Checks are financial documents, but they are also marketing tools that contribute to your company's overall branding. Each check represents your business and should be as unique as your company. Select a check service that offers customizable templates that allow you to add your color logo and signature and conveys the utmost professionalism.
9.    Unlimited usage
Check-printing services, like many other online bookkeeping tools, charge on a monthly basis and should be all-inclusive. For your subscription cost, you should have unlimited check-printing usage from unlimited linked bank accounts. Be leery of services that seem to have a low cost initially only to heap on additional fees later.
10. Registry
Balancing a traditional checkbook is two parts: writing the check and entering the withdrawal into a record. If your bookkeeping utilizes multiple ledgers, then there will be more data entry and account reconciling to do. With an online check service, all checks and amounts are recorded and, ideally, reconciled immediately with your integrated programs. Your registry reflects an exact history of every payment issued, when, and to whom. You no longer need to update the numbers across a variety of channels to keep accurate books. A registry that is well-organized, thorough, and easily searched is a must.
11. Good tech support
One sign that a check-printing company may not be for you is that it doesn't provide much customer support. Vague, automated responses from a bot will not do much for the frustrated client who needs to issue a check immediately. Live support can be an important criterion for businesses that are working with a small staff and don't have resources or expertise to devote to IT issues.