11 Boxes to Check When Selecting Online Check Printing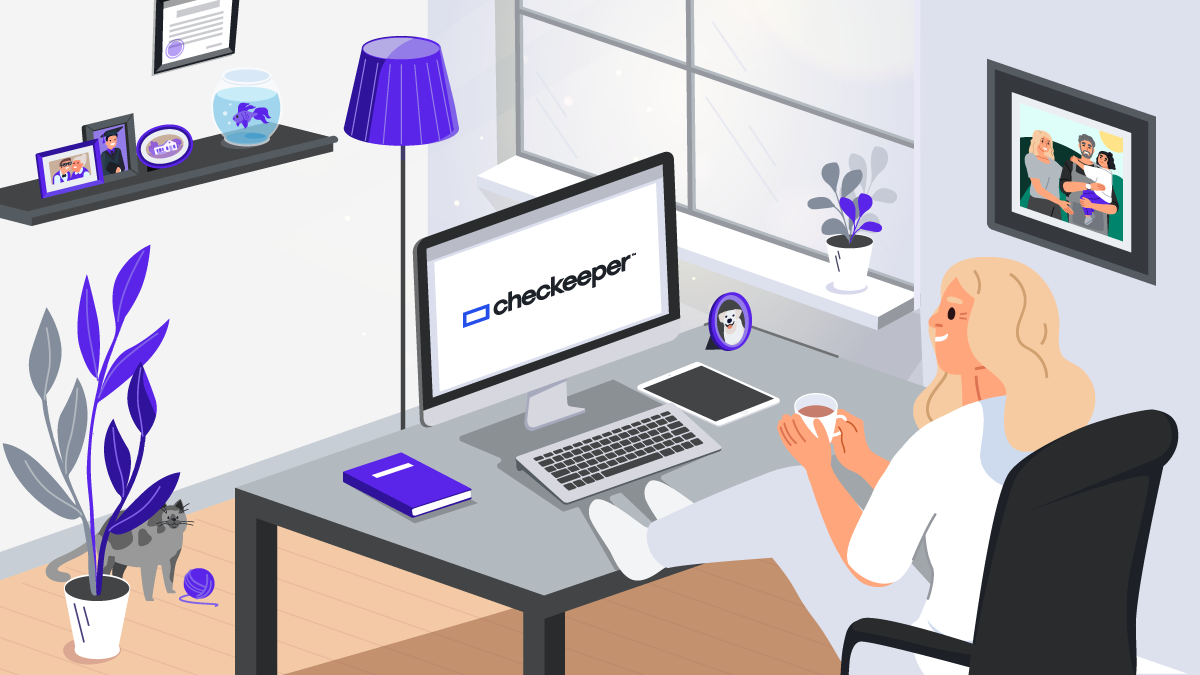 Online check printing has revolutionized the way we create and mail check payments; one of the oldest, most time-tested and trusted ways to issue B2B payments has gotten a 21st century update to make it an essential complement to all the other e-payment options available today. Online check printing combines the security and familiarity of paper checks with modern tech features, such as: cloud-storage, universal online access, and automatic data integration with other financial management software. But before you adopt an online check printing service, make sure it has all the features you need to keep your payment process as smooth and convenient as possible. Some must-haves for an optimal online check printing experience:
o Cloud-based
Checkeeper offers a cloud-based financial service that allows you to print an unlimited number of checks every month and gives you access wherever and whenever you need it, all while backing up your important financial data for later retrieval and reconciling.
o Does not require special equipment
Checkeeper is unique: You can print fully-customized, professional checks on any printer you own, from anywhere you work, on any check stock you use. No special check stock? No problem. Checkeeper can print legally-viable checks on any paper you have and you can change your format or design as often as you like.
o Easy to navigate
The Checkeeper website is as intuitive and easy to navigate as your own personal checkbook. Simply input the necessary check information—payee, date, amount, memo—and add a signature and banking information. All required fields are automatically provided and properly formatted, but you can move them around to suit your preferred check layout. Online tutorials are widely-accessible to guide you when needed, as is customer support that can walk you through any aspect of the check printing or mailing process.
o Mobile optimized
Your Checkeeper account travels wherever you do. Access your account from your phone or laptop anywhere you can get an internet connection.
o Customizable
Need to attach documents or pay stubs? Want to add a logo or use your own background instead of a template? There are virtually no limits on how you can design your check; upload your business logo for a professional look and better branding.
o Integrates with other services
Checkeeper integrates with the most widely-used business accounting, payment, and payroll software: QuickBooks Online, Gusto, Square, FreshBooks, Xero, and more.
o Included IT
Checkeeper knows that small businesses and solopreneurships don't always have an IT expert on hand. Checkeeper takes care of the security, updates, backups, and IT maintenance for you so that there is nothing for you to download, update, or patch.
o Affordable
Checkeeper offers one low monthly subscription that unlocks all the features available. No tiers, add-ons, or upselling. One Checkeeper account allows unlimited check printing from unlimited linked bank accounts. It is the most economical alternative to ordering bank checks and is affordable on any budget.
o Secure
Checkeeper accounts come with a secure online check registry that automatically stores all the details of each check issued, and it can be searched anytime according to any check field. Check out Checkeeper's security credentials.
o Mailing options
When you're traveling or busy or short on time or out of supplies, having your checks printed and mailed for you is a lifesaver. Checkeeper offers quick USPS mailing for your checks, as well as other priority mailing options that come with tracking.
o Temporary or long term
Checkeeper has been the go-to check printing and mailing service for thousands of businesses for years. But if you're new to check printing and just want to try it out—or if you have a provider that suffered a disruption and you need something to bridge the gap temporarily—Checkeeper can be your quick fix. A free trial and a no-commitment subscription guarantee that you can use all of Checkeeper's features for as long as you wish and cancel anytime. Attentive customer service, numerous video tutorials, and an intuitive web design ensure fast training and high levels of customer satisfaction.